Welcome to the world of Decléor, an oasis of Natural Beauty where the therapeutic benefits of essential oils and plant extracts are combined with the ancient art of Aromatherapy to relax and
stimulate the entire body. Natural beauty comes from an understanding of how the body works and how the powers of nature can encourage balance and vitality in life. Based on Eastern holistic philosophies, Decléor's approach to beauty is indeed unique in its combination of the purest, most potent and natural ingredients. Decléor has devoted years of intensive research to creating Europe's most comprehensive and effective range of beauty treatments, and today is recognized as the leading authority in Aromatherapy skin care.
For over 20 years, essential oils with their many beneficial properties have been the basis of the Decléor product range. Decléor is recognized in Europe and throughout the world as the premier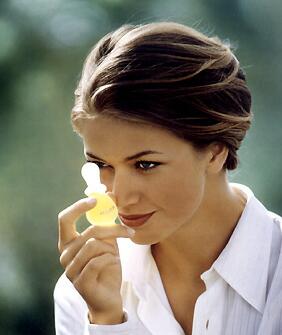 expert in the scientific approach to aromatherapy applied to beauty and well-being. The originality and effectiveness of the Decléor formulas are unmatched anywhere else in the world. The astonishing olfactory powers of essential oils are combined with their remarkable cosmetic properties to achieve results with products that are truly a pleasure to use. You will discover a new approach to beauty that will dramatically increase the results of your care treatment. Let yourself drift through Decléor's subtle and beneficial aromas. You will discover that Decléor is a way of life, providing the very Essence of Contemporary Beauty.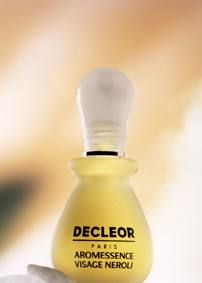 Some of the essential Decléor products you should include in your skin care regimen:

BAUME AROMATIQUE
Rich in Vitamins E & A, this baume reduces fine lines, prevents slackening and leaves the skin with a fresh and radiant look.

SOIN CLIMATIQUE
A very rich moisturizer helps protect skin from harsh climatic conditions.

HYDRAVITAL MASK
A moisturizing mask provides instant relief to dry skin.

ANGELIQUE OIL
A nutritionally rich oil that restores suppleness and tone to dry skin.

GEL PROLAGENE
Supportive gel treatment promotes elasticity. Can also be used as a hydrating treatment.

FLORAL LOTION TONIQUE
Balances the pH of the skin.

HYDRATION VITALE
This moisturizer instantly hydrates and moisturizes the skin, and reduces the appearance of fine lines and wrinkles.

AROMESSENCE NEROLI
Is a soothing hydrating oil which can be used with any skin type. Best used in conjunction with any Decléor moisturizer.

PHYTOPEEL EXFOLIANTE
Eliminates dead skin cells.

SOIN DU SOIR
Silk like in texture, a soothing night cream to relieve tiredness and replenish the skin.

HERBAL & CLAY MASK
Creamy mask with fruit and plant extracts that purifies and softens skin.

YLANG YLANG OIL
Regulates sebaceous secretions and increases efficacy of all subsequent products.

BAUME ESSENTIEL
100% natural balm that heals, oxygenates the skin and dissolves impurities.


If you have any questions regarding Decléor products, or would like to know how to obtain them
Please contact me by clicking on the icon below: